QR codes
Product area
International
Designed primarily for the Japan market, which is one of Twitter's largest markets outside the United States.
QR codes are very popular and heavily used in Asian markets, in a way that they are not in the West. In Asia, business marketing materials often feature QR codes for customers to follow social media accounts on platforms like LINE and Facebook. We wanted to bring QR codes to Twitter so that we would have parity with other popular platforms, and reduce friction with following new accounts. The unique requirement of this feature was that our QR code needed to work with LINE's QR code reader which restricted our QR code design quite a bit. Our QR code reader can open Twitter user profiles, URLs, and other apps.
I initiated this feature and acted as product manager and product designer. For the design of the QR code itself, I partnered with a visual designer on the team. I also collaborated with Japan's marketing and business development teams, back-end engineering, and client engineering to ship on iOS and Android within six months.
QR Code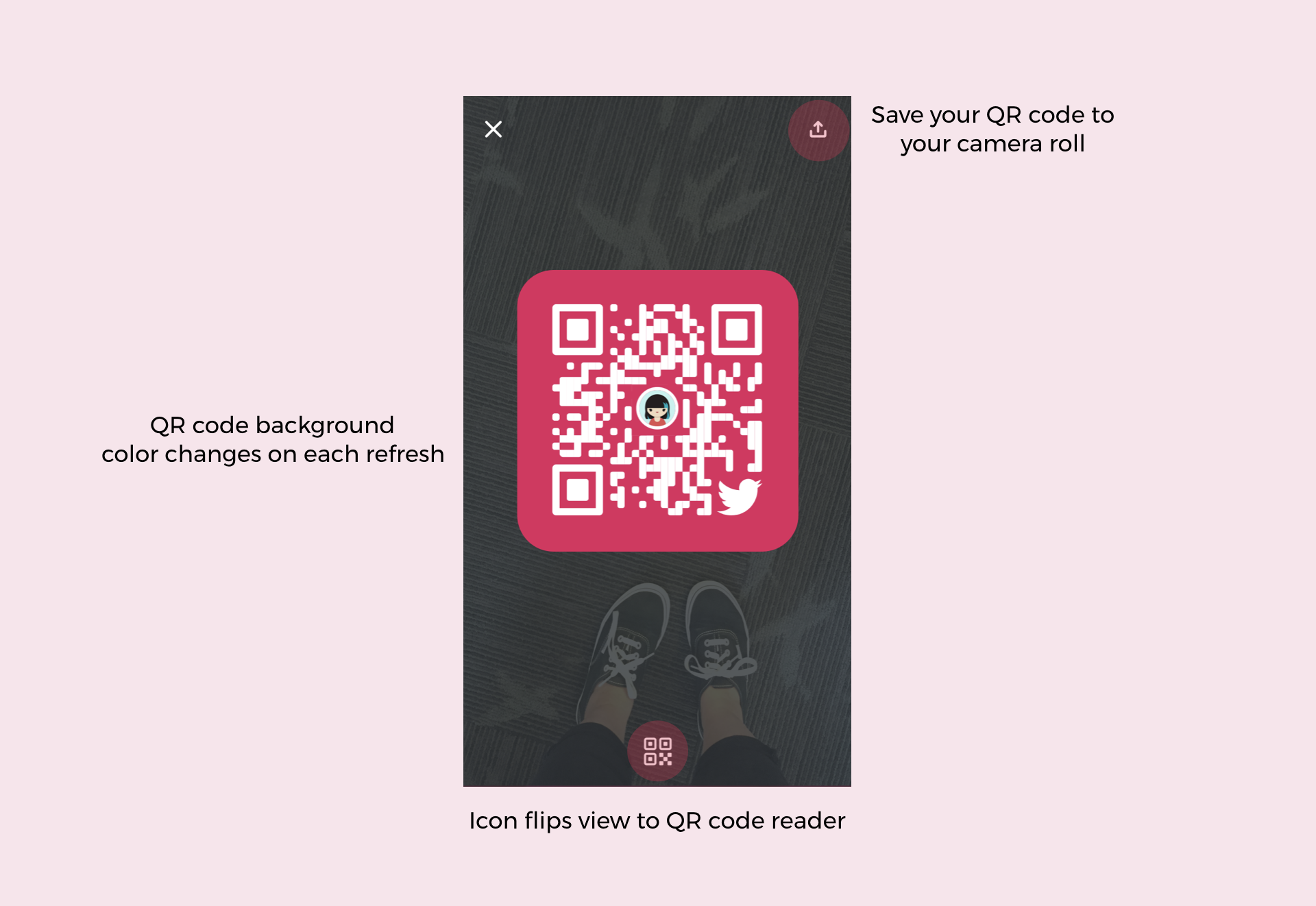 QR Scanner